Featured News
Congratulations to our first nationally rated saber fencer!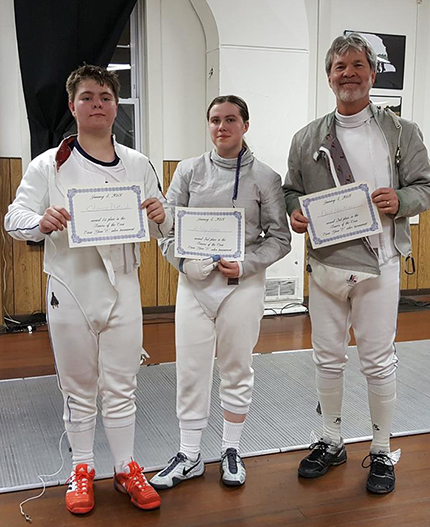 Chance (on left) wins first place at our January 4th saber tournament and in doing so earns his (and our team's) first ever national saber rating from the United States Fencing Association.
This puts Chance in roughly the top 15% of competitive saber fencers in the United States.