Head Coach
Pearce Wilson, founder and head coach of the Fencers of the Corn, fenced for the University of Missouri Tigers in the 1980's.

In 2016, the last year he competed nationally, Pearce held a United States Fencing Association national ranking in all three weapons.

He is a nationally rated U.S. Fencing referee.

In 2013 he founded the fencing program at McKendree University and served as head coach there for its first two seasons (first season recruiting, second season recruiting and coaching the team). His McKendree University fencers completed their inaugural season with an 11-4 regular season record in the Midwest Fencing Conference.

He is author of a book of fencing lessons, Foil Fencer: Apex Predator.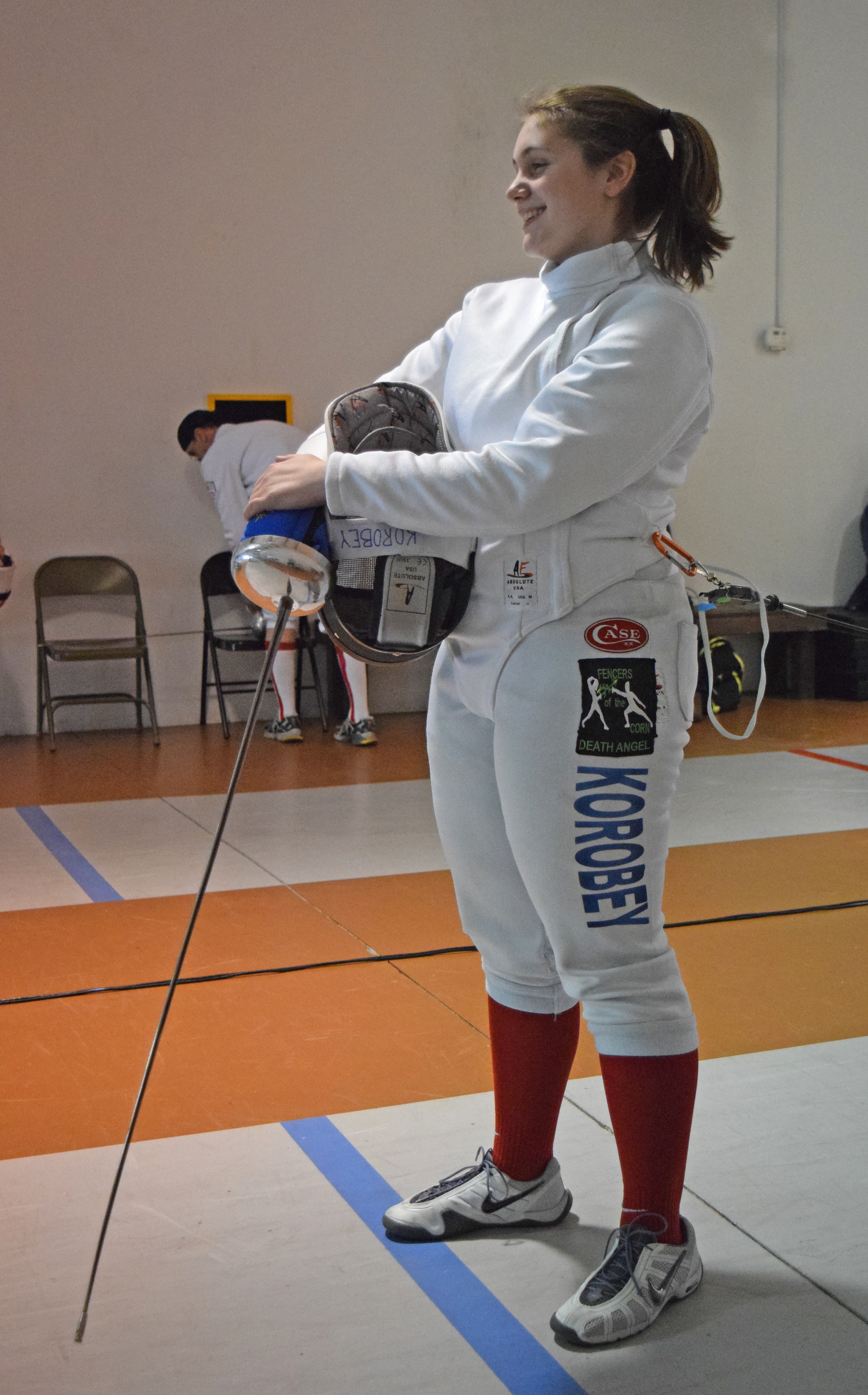 Team Captain
Shelby Korobey is from the St. Louis Metro East area. She fences all three weapons.

Shelby is an eight time Junior Olympian, once in Cadet Foil, four times in Junior Foil, twice in Junior Epee, once in Junior Saber.

In 2016 Shelby was one of only two women in the entire country to compete in all three weapons at the United States Junior Olympics National Championships.